In celebration of World Thinking Day, GGS will be organising a Carnival at Our Tampines Hub (OTH) on 23 February 2019!
You will find handmade crafts, sustainable art, rides and games and many more!
Come and join us for a day of fun and good cheer!
Tickets can be purchased on carnival day at Our Tampines Hub or pre-purchased from Brownies or Girl Guides or Girl Guides HQ (9 Bishan Street 14). All proceeds support Girl Guides Singapore programmes.
Making your way to Our Tampines Hub:  
Driving
: The basement carpark in OTH can be accessed via a) Carpark Entrace A from Tampines Ave 5/Tampines Walk or b) Carpark Entrance B via Tampines St 82 or c) Carpark Entrance C via Tampines Ave 4 Parking Fees: Everyday including Public Holiday (6.00am – 5.59pm). First hour: $1.20, every subsequent 30 mins: $0.60.
MRT
: Nearest MRT station Tampines Station (DT32/EW2). It will be a 550m or 6 to 7 minutes walk from Tampines MRT station.
Taxi
: Taxi stand / car drop off point at North Plaza.
Bus
: Bus Service No.: 3, 10, 20, 22, 27, 31, 34, 39, 65, 67, 22, 293
What can you expect at the Carnival?
You will find handmade crafts, sustainable arts, pre-loved goods, games, giant inflatables as well as lots of food and fun!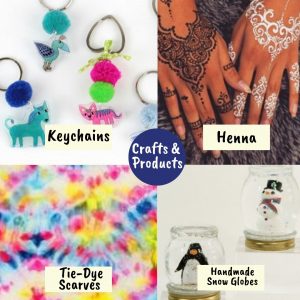 Major Partners:
Supporting Partners: