Girl Guides Singapore held its Gala Dinner at Voco Hotel on 26 August to honour its mentors and trailblazers who have paved the way forward, and to raise funds to continue empowering the development of girls and young women.
The spectacular evening featured introductions to Girl Guides Singapore's key programmes, a unique reinterpretation of "The Little Mermaid" performed by our Brownies and Girl Guides, and an art auction featuring AI-generated art and a resin artwork by Tanjong Katong Secondary School.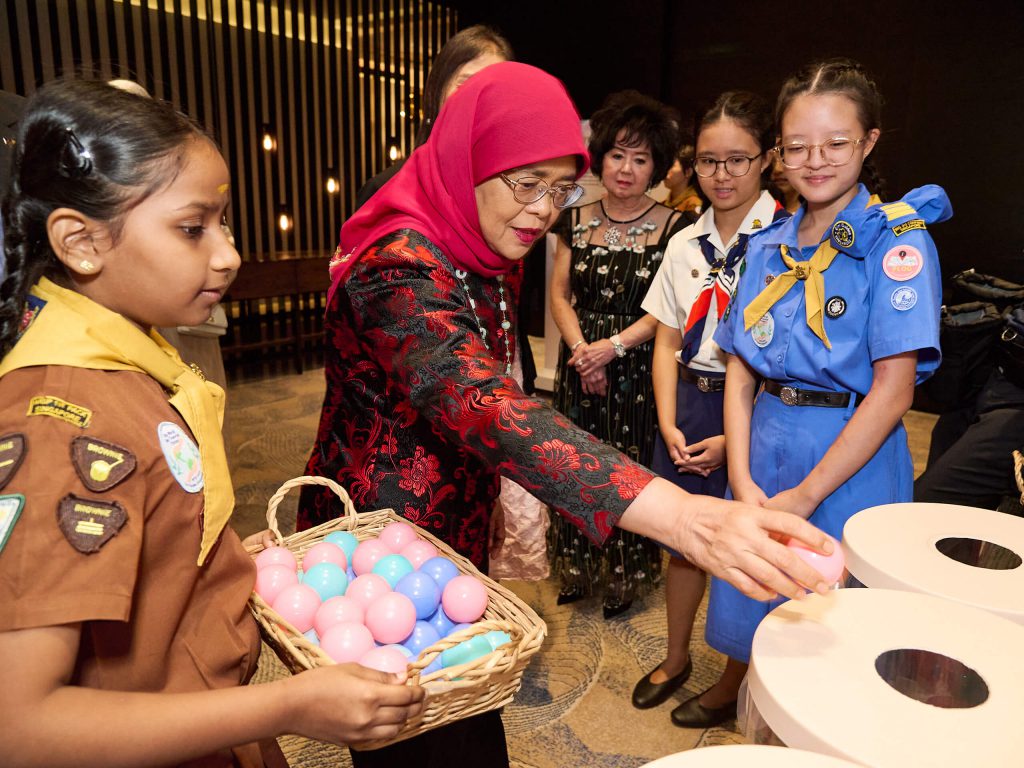 One of the highlights of the Gala Dinner was the presentation of the Laurel Leaf Award to our Guest-of-Honour and Patron, President Halimah Yacob, for her distinguished service to the Movement since the beginning of her presidential term in 2017.
We would like to thank everyone for their generosity and support, as we continue to reimagine the limitless potential of girls and young women.